Pregnancy Tests
We offer a hospital grade pregnancy test that can detect pregnancy as early as 7 to 10 days after conception, with greater than 99% accuracy, and is administered by one of our Licensed medical team members. All our services are free and completely confidential.
Options Consultation
You will receive a session with one of our trained patient advocates. During this confidential session, your patient advocate will listen to your situation as you determine what pregnancy options are possibilities for you. She will gain an understanding of your concerns and provide you with thorough facts on all the options you want to learn more about. Request an appointment here.
Ultrasound
For patients who qualify, we offer complimentary, state-of-the-art ultrasound exams performed by one of our licensed medical personnel. After a positive pregnancy test result, the only way to be 100% sure you have a pregnancy that is progressing is to have an ultrasound. We can help you with that. Click here to request your appointment today.
STI/STD Testing and Treatment
When considering your options, it's important to get STI/STD testing as they can cause unforeseen complications.  MCWC offers free and confidential limited STI/STD testing.  Our team will provide you with compassionate and informative sexual health guidance.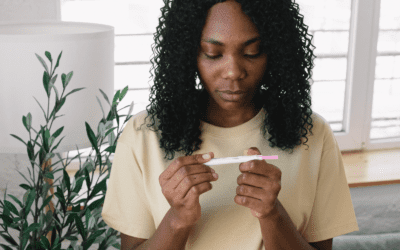 If you've missed a period, the one thing you need to know is whether or not you're pregnant. When you Google "pregnancy test near me", countless results appear. Some are the typical at-home tests you can find at any drugstore. You may also notice advertisements for...